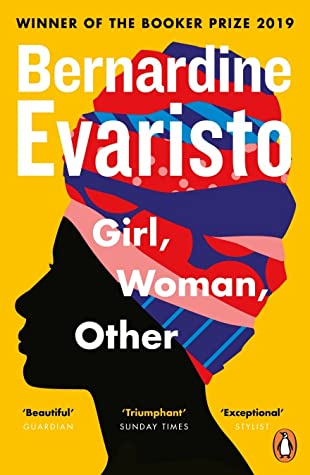 I read Bernadine Evaristo's Girl, Woman, Other this summer, but the book, and it's characters, have stayed with me. And this is just going to be a very short review, partly because my backlog is looooong, partly because I find I have very little to say when I come to talk about excellent books (it's much easier to elaborate criticism than praise).
Really the only thing I have on my con list is that when I got to the end of the first section about Amma and realised that she would only figure as a supporting character in the other sections, I felt the same kind of loss or frustration that I do when I come to the end of a short story; «Is that it? Is that all I get?» Which is why I hardly ever read short stories.
But, I don't know, the narrative technique grew on me, and though I would have LOVED a whole novel about Amma (and several of the other characters), this particular novel works precisely because you get 12 different stories. And then the last chapter and epilogue wraps it up so splendidly that I really cannot fault the book at all.
Boka har jeg kjøpt sjøl.