No, not short trousers, short reviews.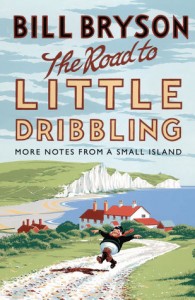 The Road to Little Dribbling: More Notes from a Small Island by Bill Bryson moved swiftly to the top of my reading pile when my parents off-loaded their copy on us and was consumed within a few days of my getting my hands on it. No wonder, perhaps, Bryson being one of my favourite writers and Notes from a Small Island probably my favourite of his books. And in many respects The Road to Little Dribbling fulfills its promises. Here is the pure delight in travelling, especially by bus in Britain, that I so recognise. Here is the love for the more absurd aspects of Englishness. Here are the masses of odd little anecdotes and facts that Bryson is a master of. But I was, perhaps strangely, disappointed anyway. Partly because I have lamented the lack of Scotland in the previous volume, and here I was promised Scotland and then it turns out that England take up 355 of the book's 381 pages, Wales (not that I mind Wales) 15 and Scotland a measly 11. And partly, well, in parts it feels a little… stale? It's not that I didn't like it, I did, but I guess I didn't LOVE it. But lets think of happier things and quote a bit I do like (love):
I was surprised to learn that there is a system to British road numbering, but then I remembered that it is a British system, which means it is not like systems elsewhere. The first principle of a British system is that it should only appear systematic. (Page 142.)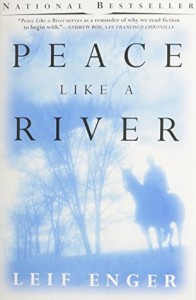 Peace Like a River by Leif Enger was our book circle book over Christmas, and I rather enjoyed it while reading it. However, it's  now a month later and I find I can't really remember what was so good about it, and though the plot is pretty clear to me, the feelings it generated have not made a lasting impression. A bit of a luke-warm recommendation, then. The book circle were split in their opinions, some couldn't finish the book, while others, like me, were more enthusiastic.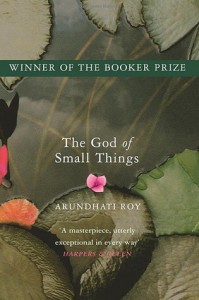 Then for our February meeting we read The God of Small Things by Arundhati Roy, and again, the reception was mixed. I found it slow to begin with, but then, suddenly, at around 120 pages, it turned a corner and after that I could hardly put it down. There is someting compelling about the way Roy takes us back and forth between past and present and the quirks of the language were wonderful, I thought.
Bluegreyblue eyes snapped open.

A Wake.
A Live.
A Lert.
(Page 238.) Some of the others struggled with keeping the characters straight, and I suppose the Mammachis and Kochammas may easily get a little muddled, but this was not a problem for me. Slight spoiler alert here: There is a scene at the cinema where Estha is abused by the lemonade man, and although it is unpleasant reading, it is also rather wonderful in the way Roy manages to write the scene from the little boy's point of view as simply nauseating and horrible without any hint of an adult's sexualised perception intruding on the description. I find that a rare thing.