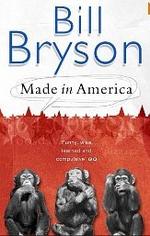 Jeg tar nok en pause fra U- og leser litt i Bill Brysons Made in America, om hvordan amerikansk engelsk utviklet seg til å bli slik det ble. I dag skal jeg være så orginal at jeg serverer en fotnote som smakebit:
Why the -s termination rose to prominence is something of a mystery. It came from northern England, a region that had, and still has, many dialectal differences from the more populous south, none other of which has ever had the slightest influence on the speech of London and its environs. Why the inhabitants of southern England suddenly began to show a special regard for the form in the late sixteenth century is unknown.
(side 25) Språk er gøy.
Flere smakebiter finner du hos Flukten fra virkeligheten.