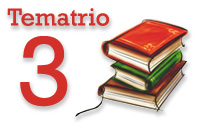 I think it's the first time I manage to get in an answer to Lyrans tematrio (thematic trio). Today the challenge is: «berätta om tre av dina favoritklassiker!» («tell us about three of your favourite classics»), and a challenge it is, too. How to chose?
1. I'm sorry, I can't get past Jane Austen, and today I'm going to go for Persuasion (though I might as well chose Emma. Or Pride & Prejudice. Or Sense & Sensiblility. Or even Mansfield Park). There is something about Anne and her naval hero, her sense of duty and her competing instinct towards rebellion. And there is something about Captain Wentworth, too. How he so wants to ignore the woman who spurned him all those years ago, but how can he? It was obviously meant to be. The dreaming teenager in me loves the love story, but the adult realist in me loves it, too. I also love the intimate and realistic portrait of Anne's dysfunctional family and the priceless descriptions of the more minor characters that Jane Austen is justly famous for. And since I'm in the middle of my favourite maritime story, whose author, by the way, was a great fan of dear Jane, there is something very appealing about the naval side of the novel. I adore the image of Anne, married, on board ship with her Captain that the film from 1995 provides. To me it's the perfect happy ending. (Oh, and who could forget the immortal line, uttered by Anne's useless father in the same film? «You want to marry Anne? Whatever for?»)
2. Hundre års ensomhet (or Cien años de soledad) by Gabriel García Márques is going to be my second choice, partly because it's one of the books I have an increasing urge to reread. As it is I don't actually remember too much about it except thinking it exceptionally good. I mostly remember the staggering realisation on reaching the end of the book that… But, hush, that would be a spoiler.
3. Their Eyes Were Watching God by Zora Neale Hurston must be a classic, yes? It's on the 1001 books list, anyway, and old enough by now to have proven it will stand the test of time. A gem of a book, where Janie Crawford tells the story of her life, and what a life! Another one on my «needs to be reread» list.