Since we can't really do a lot until we've actually taken over the flat – in less than two weeks' time! – I've been browsing blogs that have an element of interior design. I now have quite a few in a new folder in Google Reader, and on one of them, Trippel, I just found this image: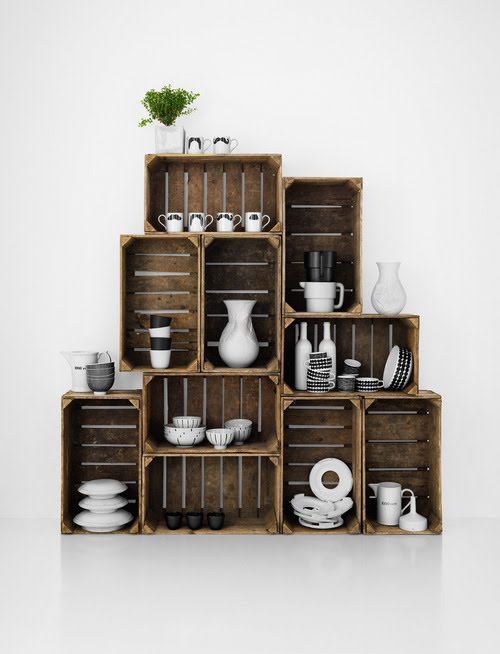 Trippel, in turn found it at Emmas designblogg, who used it to illustrate how excellent work of Lotta Agaton is. I am not going to quarrel with the styling, which I find impeccable, but my main interest in the picture is how a very striking set of shelves is constructed from a pile of crates. The husband keeps bringing home these lovely crates from work which have been used to ship wine bottles, and we have actually used them for shelving before, but in a much more straightforward, boring way. This idea needs to be mulled over.
Other blogs recently added to the "interior design" folder:
Most in Scandinavian (that is, Norwegian, Swedish or Danish), I'm afraid. Have a wee browse even if you don't read those languages, they are all brimming with gorgeousness in the form of pictures – which, after all, is much of the point in seeking interior design inspiration.