Europris have recently started selling a line of storage boxes from Lego. They don't have pictures online, but these seem to be the same: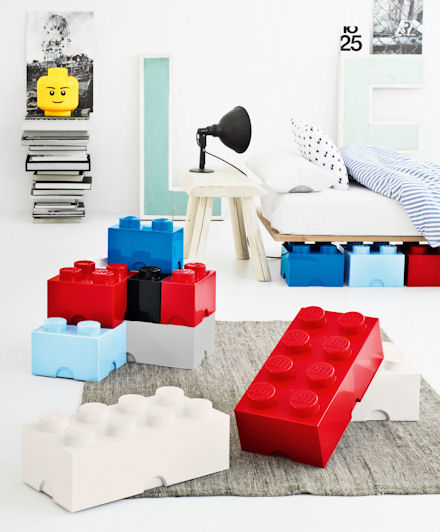 They are even stackable. If you had enough of them you could build a life-size lego fort. Now there's an idea…
Ok, maybe not, but I will certainly be stocking up on a few in order to store the increasing Lego collection.
I notice we are not the only ones, Den gode feen has also discovered them, and already purchased some. I think we'll wait until we have actually moved.