Jeg sikler til stadighet (altså, ikke bokstavelig, da, det ville være uhygenisk) over putene til Putegeriljaen. Hva med deg? Enten du som meg har siklet lenge eller dette er første gang du ser putene har du nå TO sjanser til å vinne en pute. Eventuelt en sjanse til å vinne TO puter, dersom du har griseflaks.
Den første finner du hos Skjerstad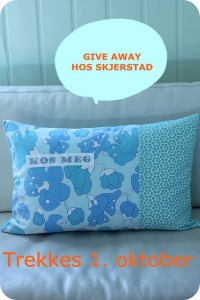 Den andre hos Gult hus i svingen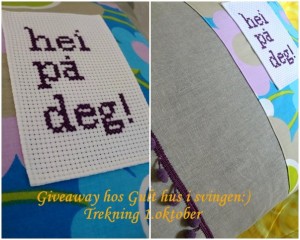 Lykke til! Og gratulerer til begge bloggene med 1-årsdagen!