Juhu!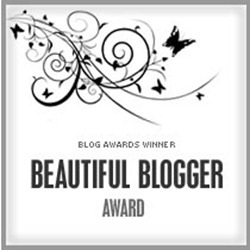 Fra Deer Darling, som foruten en svært lesbar blogg har en nettbutikk full av lekre saker :)
Med det følger det selvsagt en utfordring, nemlig å svare på følgende spørsmål:
1.Ta opp nærmeste bok og slå opp på side 18, linje 4. Hva står det der?
Shoreditch, Hoxton and Hackney are three conceptual entities jostling to occupy the same physical space with residents of the area altering their addresses in line with current fashion.
2.Hva var det siste du så på tv?
Jeg husker faktisk ikke, det var forrige helg (hvis man ikke teller det jeg overser av barnetv, da).
3.Bortsett fra datamaskinen, hva hører du nå?
Mannen som puster. Snart: På spåret på svensk tv.
4.Når var du sist ute og hva gjorde du da?
Var på jobb. På vei hjem hentet jeg Gambia-albumet. Mer om det senere (but I løøøøøøve it).
5.Hva har du på deg nå?
Mysbyxer i velour og en svart t-sjorte.
6.Hva var den siste filmen du så?
Eh. Halve Stuart Little 3 her før barnetv. Skjønt "så", jeg prøvde vel egentlig å la være å se på. Ellers ser jeg utrolig lite film for tiden. Den siste jeg husker å ha sett på, i forstand "fulgt med på hele" er Toy Story 3 (som var FANTASTISK).
7.Skulle du overveie å flytte til utlandet?
Tja. Vi tenker på en måte på å ta et år eller to "ute", enten i Storbritannia eller (når snuppa blir noe eldre) i Afrika noe sted. Det siste forutsatt at vi kan finne noe å gjøre der vi gjør nytte for oss, men ingen av oss er akkurat Norsk Folkhjelp-kandidater eller noe yrkesmessig, så jeg vet ikke hvor realistisk det er. Men jeg vil ikke flytte til utlandet permanent, nei. Jeg har bodd i andre land enn Norge og vet at før eller senere blir hjemlengselen for stor.
Awarden skal så sendes videre til syv stykker. Der sliter jeg litt, særlig siden maaaange har fått den før. På den annen side er det kanskje bare hyggelig å få den igjen? "Beautiful" på hver sin måte er følgende blogger(e):
Man står selvsagt fritt til å ignorere tildelingen, jeg er selv kjent for bekymringsløst å bryte kjeden dersom noen er gal nok til å sende meg kjedebrev, så jeg har forståelse for slikt.