This awesome box has moved in with us today: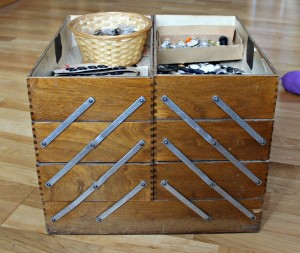 Purchased from Urban Retro, it's a cornucopia of vintage buttons.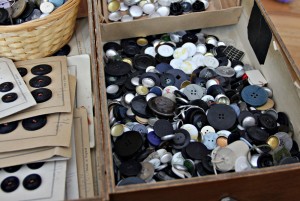 Quite a lot more than I'll ever need, I'm sure.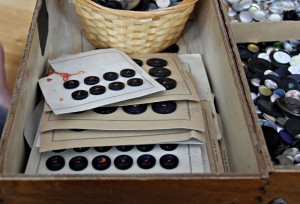 Quite a lot of them are still on cards, actually. I'll probably put some up for sale at some point, if I ever get around to stocking my Epla-shop, for example. But I'm keeping the box. Mine, all mine!