It should come as no surprise that I like reading. And books. And any art that involves either is immediately interesting to me.
For the hobby-/guestroom we had planned to get a Hemnes daybed from IKEA, furbish it with proper mattresses and quite a few pillows and a good reading light, so as to cater for guests (hence the essential "good mattress") and reading (pillows and lamp, though the essentialness is a bit overlapping, obviously). The nice people of IKEA decided to have a 30 % sale on Hemnes this week, so we now have one Hemnes flatpacked on the floor, waiting for this weekend when we plan to move the lass into her new room, thus freeing up the space in the would-be guestroom.
Over the daybed, I'm planning to frame reading related "things". I have som old (well, late 90'ies) ads from Waterstone's (that I just LOVE), and I have one or two prints purchased off Etsy. I would like some more of the latter, though, so today I've been browsing, and tomorrow, once I've had time to consider which ones I really like the most, I'll be putting in a few orders.
Here are some of the ones that immediately appealed to me: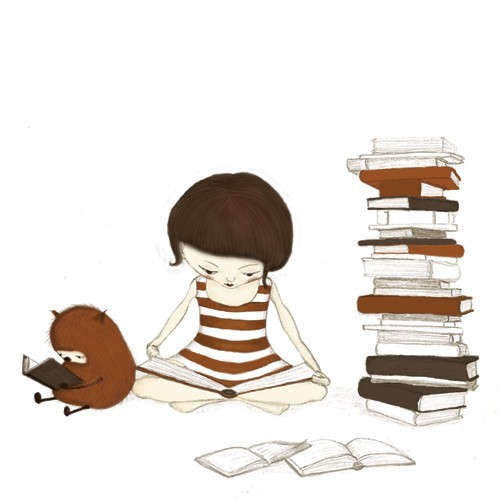 "The reader" by Majalin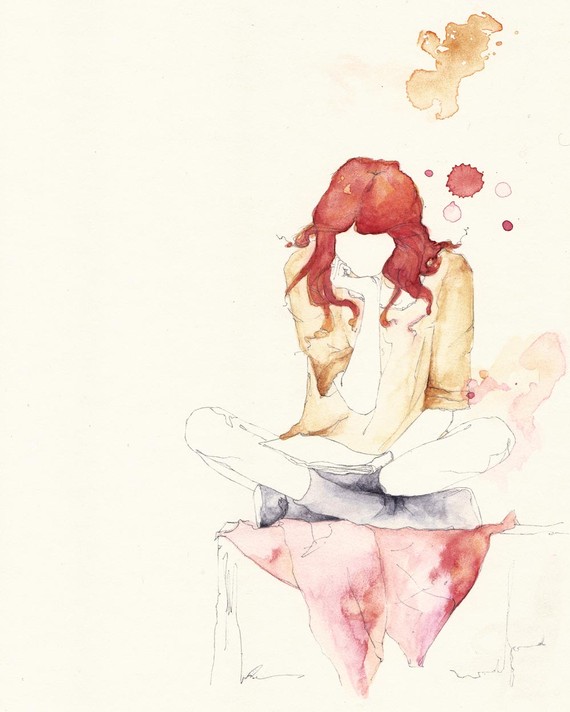 "Girl reading" by Belafonte (Emma Leonard)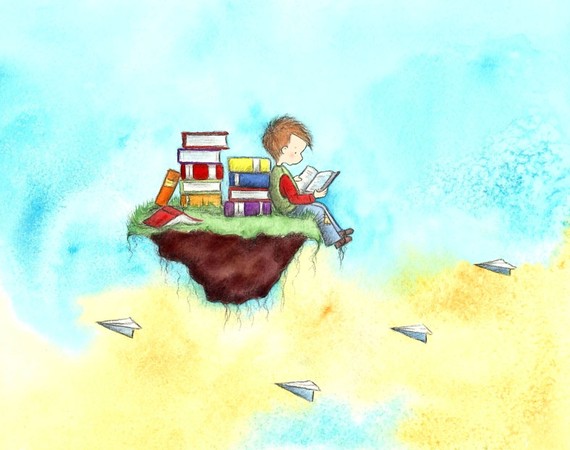 "The boy who liked to read" by TheExtentofSilence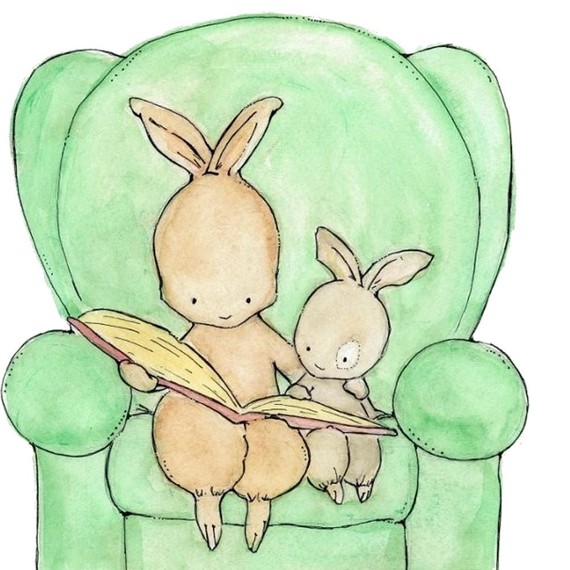 "One Story More" by trafalgarsquare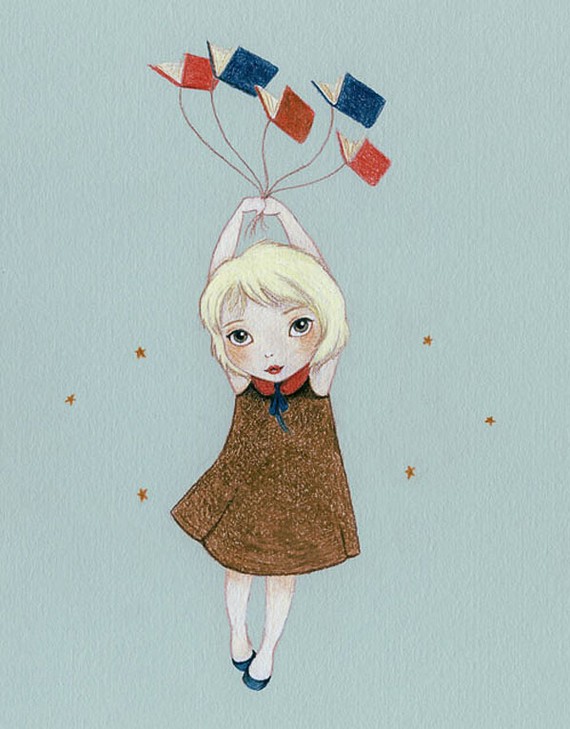 "Books can take you anywhere" by TheLittleFox
"Reading is rad"/"Girl in green socks" by Artisjustfrozenmusic ( Carla Thursday)
Since it's expected that the lass will use the space as well as us "grown ups", I quite like the idea of mixing the styles a bit, rather than sticking to a more coherent collection. Since they have a common theme, I think they'll work together anyway.
Have you seen any reading-themed illustrations lately? Please let me know in the comments, I'd love to get some tips for more candidates.