At the moment I'm about half way through crocheting a granny square blanket, which I discovered – to my delight – was a very simple thing to crochet. See, the problem with most crocheting patterns for my part – and with most knitting patterns too – is having to keep count and remember where I'd got to when I pick something up after a break. But with granny squares I don't have to keep count, as it's easy to tell at a glance where you are on a particular square. Lovely stuff.
Anyway, I've started collecting links for inspiration, and added a few blogs to my feed, too (most notably Bad Monkey and Kaptein Biff). For my next project I think I'll try this pattern: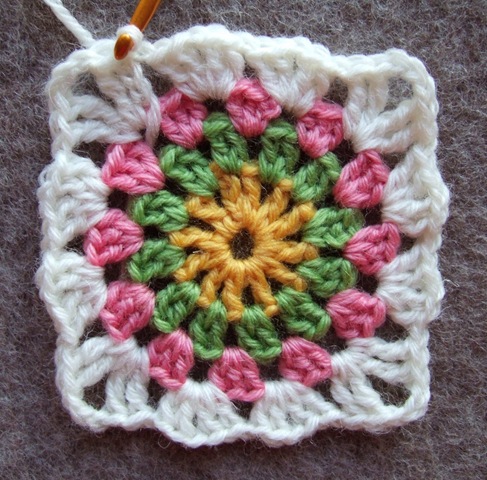 Unless I can find a good pattern for a square with a flower portrudin before then, as I'd like to make a blanket like that for a friend who expressed nostalgia for that particular type.
But I might consider another circle in square pattern that Bad Monkey linked to yesterday, namely this one:
Which is called Circle of Friends. Aren't those colours delicious?
Talking about colour, what do you say to these houses?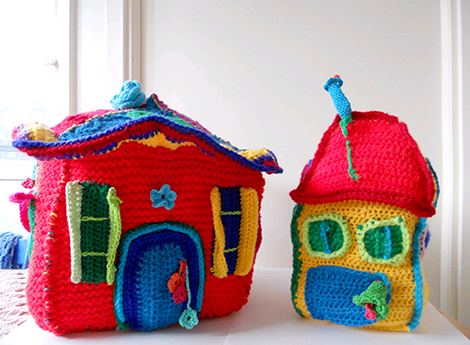 So, two new blogs for the feed, obviously: