Saturday afternoon we visited IKEA. Since there were a few specific things on our list, we started in Rotekroken – the section with all the stuff that's been displayed or returned and is being sold at reduced prices.
And what do you think we found? A limited edition Billy bookcase, that's what.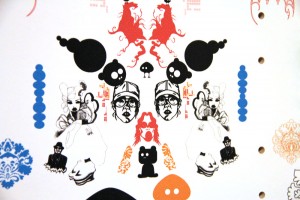 Billy is 30 years old, and to celebrate, a special edition was designed by IKEA designer Annika Bryngelson. They were supposed to be available from 1 October, but we haven't been able to find them. And though we are sticking with boring old oak in the living room, we thought one of these would be perfect in the craft room to hold comics.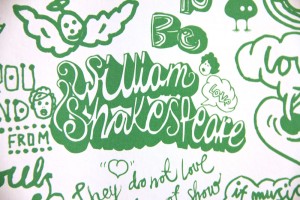 Though it would work for Shakespeare, too, I guess. And we sure have a few volumes to host with his name on them, too.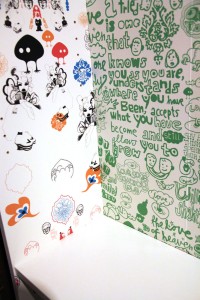 I love it. It came with shelves, by the way, but we had to remove them to get it home, and haven't put them back yet. All in all we were pretty happy just to find the darn thing, but the best thing? The price: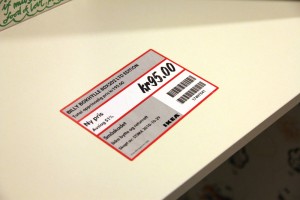 I don't know what's up with that. I'm pretty sure the "was" should be the same as standard Billy, which starts at 365 kr for the plain white. You won't see me complain, though.
Oh, and three steps down we found another Billy, this one in oak, which was one of the things on our to-buy-today-list. Nice.