I've pinned this as well, but just have to repeat it here. I love, love, love this interior: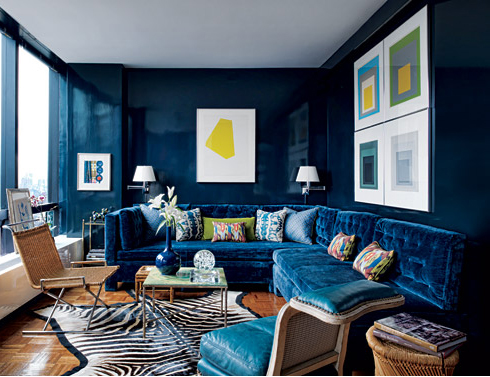 I'd change the artwork (not a big fan of non-figurative art, on the whole) and though I think the zebra skin rug looks stunning I wouldn't actually want a real one on the floor, but a BIG yes to those laquered walls and the frankly gorgeous sofa.
More detail in the article in Architectural Digest.
(via)