Mirjam Theresa of Æbleblomst posted pictures of her collection of Moomin-ware the other day and asked others to share. As it reminded me to put the dishes on the Christmas wishlist, I'm happy to oblige, though my collection is smaller and I don't seem to have any she doesn't. I do love them, though.
These have mostly been aquired through the simple means of donating blood, as it is customary here in Norway to get a "prize" for taking the trouble to donate and they've had the Moomin mugs as one of the choices for years. The last couple of times I've been they've been oddly lacking. A pity, though naturally that won't stop me from donating.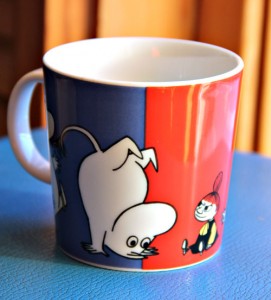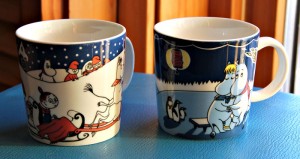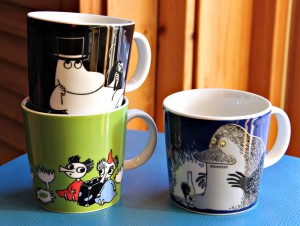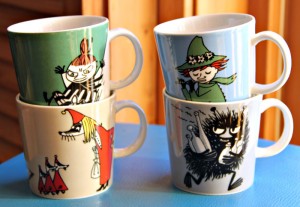 These two are the only ones I've paid for (in money rather than blood…): The one on the right was a gift to the husband, so I guess that makes it his, the other is the special edition celebrating the Moomins' 65th birthday.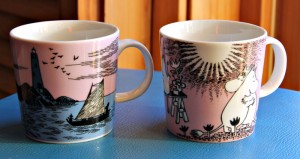 What with all this Moomin focus, I suddenly remembered just what to look for at Outland today. I'd planned to stop by anyway, as they'd announced on Facebook that they were having a 3 for 2 sale on books and comics, but had no specific books in mind. And then suddenly I did. Luckily, they were not sold out, so I came home with these four:
According to the Outland webshop, there appears to be a fifth (or, rather, a fourth, as it is marked as volume four), which I guess will promptly go on the wishlist…