For some strange reason it's taken us months to check out Etikken, a new shop in the town center stocking organic and fair trade food, and recently also children's clothes. Well, I suppose we can partly blame it on the moving thing, we've been trying to avoid buying stuff that would simply have to be moved.
This Saturday we had quite a lot of dry goods on the shopping list, and finally found our way to Kjøpmannsgata 51. I was quite prepared to be dissappointed, to be honest, but luckily my pessimism was put to shame. We got everything on our list, and more, much more, since it was a case of "Ooh, I've never seen that brand in Norway before, better get some!" and "Look, they have pinto beans! I'm buying the whole stock!" and "I'll just have a look at the children's clothes, too… Oooh, look!" and so on.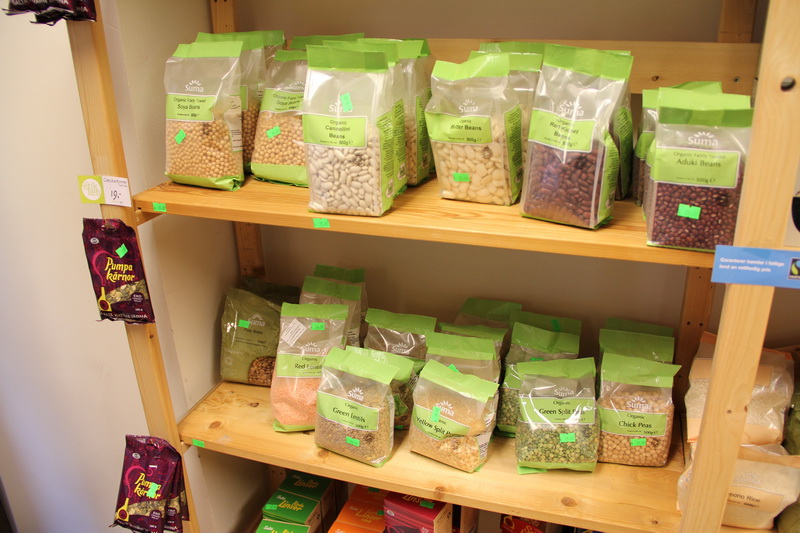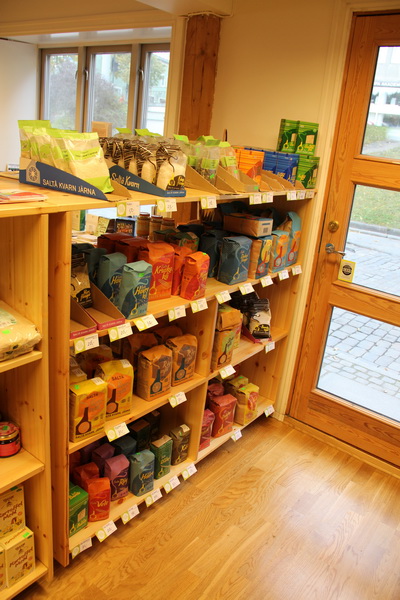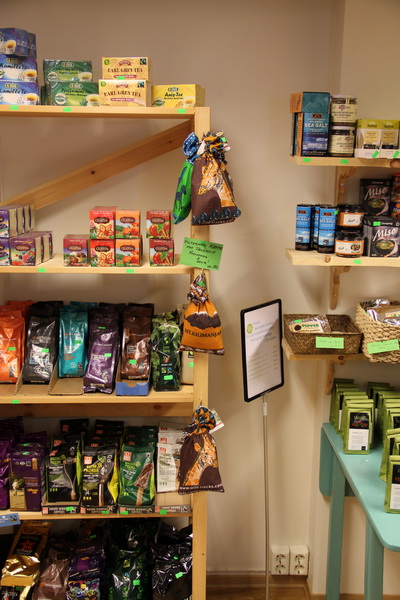 We buy Wild Tracks direct from their website, but were glad to see it hanging prettily on the end of the shelves there, as that means we'll have somewhere to send people when they want to try it – especially if they want to try something other than the darkly roasted espresso version we go for (because if that's what they want, we just give them a bag).
What with meat and veg from the farmers market and most of our dry goods from Etikken, it's going to be a lot easier to shop local, green and fair in the future. Yay for that.